Just a few of the letters and comments from Residents & Relatives...
Throughout our website you can read quotes from residents and relatives and below we have brought together a few extracts from letters written about us and our services.
Letter written to the Daily Mail & published from one of our residents:
Having read in your paper of the many Elderly Care Homes that are dreadful, I want to let you know that ours is great.

I am 89 years old, almost all my fellow residents are in their 90's, it is a family run home and all 22 residents are part of this big family where nothing is too much for our carers – breakfast in bed if we wish, choices of menu with cheese board at lunch and supper, and the rest of the day punctuated with tea and cakes and if you want a drink during the night, just ring your bell and order it.

We have Tai Chi classes and several afternoons a week we have either visiting speakers, musical entertainment or whist and scrabble sessions, the owners have just installed a home cinema in the lounge so we can watch films or photos on a big screen, we watched the Kings's Speech last week. All this is set in a big house with beautiful views. So, instead of being lonely or worrying about getting the next meal, we have friends all around us and the security of knowing that we have carers who will instantly notice if we are a bit peeky and give us warm and personal care.  At The Coombe House, our twilight years are, indeed, happy years.
The following are extracts from letters we have received from family and friends of our residents...
Thank you for all your care and kindness given to my mother during her time at Coombe House and particularly in the last few weeks. She could not have been in a better place.
...wonderful thoughtful and individualized care that I received during my stays at Coombe House. You helped me at a very difficult time and I shall always remember it with gratitude.
...you really do run a very nice home with a lovely feel to it!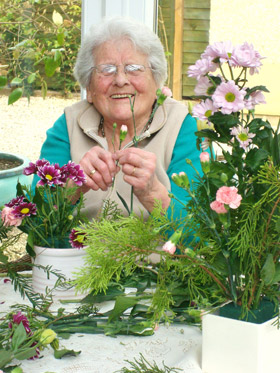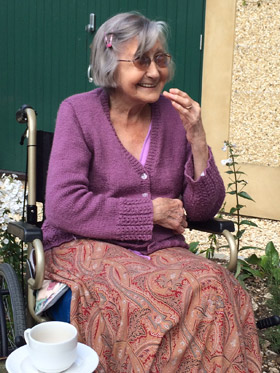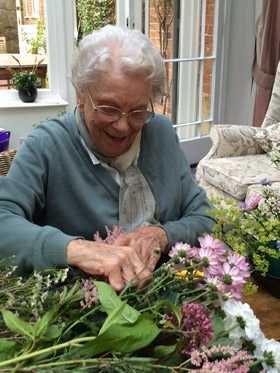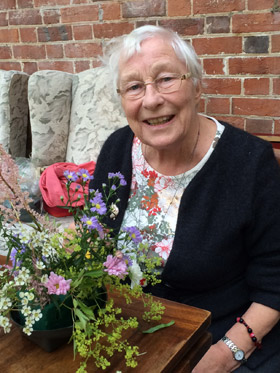 Our Reviews on CareHome.co.uk...

CareHomes.co.uk is the UK's leading care home review website and contains a number of comments which you can view through the links in the panel on the right.

If you have visited us, or have a relative at Coombe House, you can add your review to CareHomes.co.uk using the button on the right.

During any visit to Coombe House you are most welcome to view and add to our comments book.

...appreciation for all that you have done for my mother over the years … impressed by the care and respect given to her by you and your staff and we know that she liked her room and enjoyed many of the activities...
...commitment and care you gave to mum during her final few weeks …. you and your staff fulfilled her wishes to stay at Coombe House … you also supported the family and we are very grateful for all you have done...
Mother has been with you now six months and in that time she has changed from being frail, poorly, lonely and constantly in and out of hospital to a different person.
We had been worried that her end of life care might have meant moving her, but true to your promise you and your staff kept her happy and very comfortable right to the end.
We knew that we could trust you completely to give them the 24 hour care that they needed; enabling us to continue with our own lives without constant worry as we lived so far away.
I couldn't have picked a more beautiful location with such thoughtful and caring staff for my parents when they needed more than just visits from carers at home...
Homely elegant house with other people in similar positions to talk to and activities appropriate to their abilities and interests...
Our mother lived alone and had had some falls … we lived in dread of late night phone calls calling for a rescue trip …. now in a safe environment, someone always on hand, anxiety and some of the responsibility being taken by you was a huge relief...