Dining on home cooking at Coombe House
We know how important it is to have a varied and nutritious diet and pride ourselves on the excellent quality of our delicious home cooking offering a choice of well-balanced menus using only fresh ingredients. Special diets are also catered for.

The meat we use is of the finest quality and sourced locally from the well-established and award-winning butcher Vicars Game Ltd. Fresh vegetables and fruit are delivered weekly from another well-established local supplier Savages (Blewbury) Ltd.

Our chefs are carefully chosen for their wide experience and their skill for producing healthy and imaginative home cooking. Our weekly menus are planned together with our residents there is always more than one choice on our menu and we are happy to provide alternatives at short notice at our residents' request.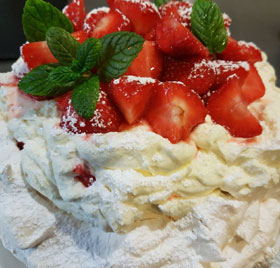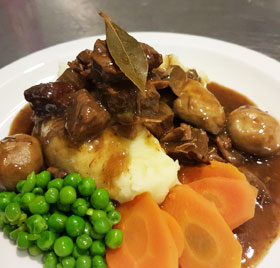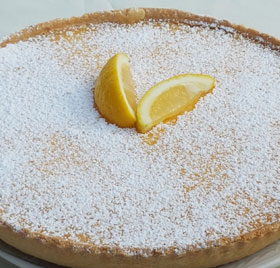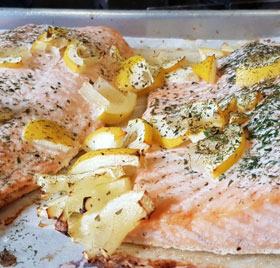 A sample from our lunchtime weekly menu:
Monday:
Beef & Guinness Pie, Creamed potatoes, or Cold meat & salad followed by Strawberry Cheesecake

Tuesday:
Chicken Fricassee, Creamed potatoes or rice, or Macaroni Cheese followed by Fruit Crumble and custard

Wednesday:
Roast Lamb & mint sauce or Roast Chicken, Roast or Boiled potatoes, Roast Parsnips or Roasted Vegetable Bake followed by Pear & Almond Tart

Thursday:
Baked Gammon & Parsley Sauce, Mashed potatoes or Jacket Potato with various fillings followed by Raspberry & Strawberry Pavlova

Friday:
Fresh Salmon, Dauphinoise potatoes or Cheese & Tomato omelette folowed by Sticky Toffee Pudding with Caramel Sauce & Vanilla Ice Cream

Saturday:
Lasagne or Chicken & home-made Chips followed by Lemon Meringue Pie

Sunday:
Roast Beef with Horseradish Sauce, Yorkshire Pudding, Roast Potatoes or Roast Chicken followed by Apple Pie & Custard

All main meals are served with a selection of fresh vegetables, fresh fruit salad is served as an alternative to the dessert selection. Cheese Board & Tea or Coffee is served after every meal.
Breakfast is served at any time according to our residents' wishes, either in the dining room or in our residents' room.
Morning Coffee & Biscuits are served mid-morning
Lunch is served at 12.30pm
Afternoon tea & home-made cakes are served from 3.30pm
Supper is served at 6.00pm
Although residents usually like to come to the dining room for meals, all refreshments may be served to them in their rooms if they would prefer. Families and friends are most welcome to join us for lunch and are offered refreshments whenever they visit.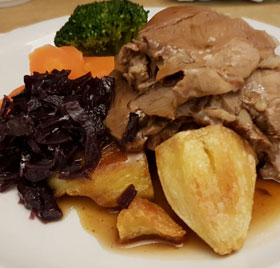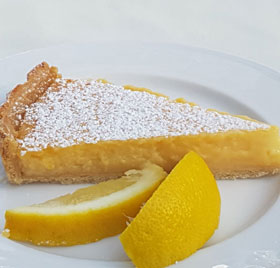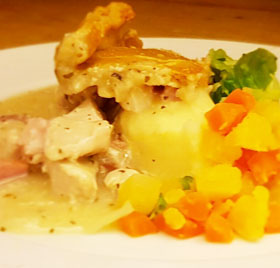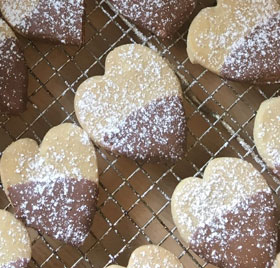 From residents and families...



...the selection of wine helped with the carol singing! The buffet supper was delicious, and we went to bed feeling it was the beginning of Christmas.
Thank you so much for a delicious lunch, it is so lovely to be able to spend time with my mother in law and see the trees and birds through the conservatory windows, and sorry about being an awkward Coeliac!
...on numerous occasions we have had lunch with her in your conservatory and it has turned into a very special occasion. Her friend of 92 visited yesterday and had the most delicious roast dinner, she spoke of nothing else all the way home!
...invited to celebrate my 90th Birthday at The Coombe House, which was done very nicely in the conservatory, the chef produced great food including birthday cake, carrot cake, sandwiches and other goodies. There was a lot of fun and laughter had by all!
...and what a lunch, my favourite pudding Eaton Mess in that delightful conservatory
...kindness and care that you show to the residents as highlighted by the fact that you remembered her Birthday and baked her a lovely Victoria sponge cake and sand happy birthday, it is reassuring to know that XX is receiving such quality care.
...the tables were beautiful and the food was wonderful, thank you so much for including us for Christmas Day Lunch.